Please click on the "Cross-country Trekkin'" tab above for posts from my trip across the US. Click on the "Photo Dumps" sub-tab of Cross-country Trekkin' for all the photos from the trip. Click on the "All" tab for all of my content mixed together.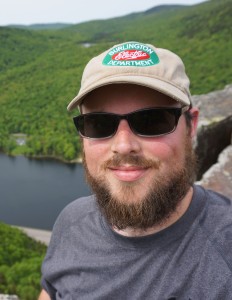 My name is Aaron, but I go as Gouhobandhraw. I am travelling across the United States from the East coast to the West coast and from the Mexican border to the Canadian border during the summer of 2015. Photos will be added to the blog along the way as often as possible (when I have free wifi). I intend to do some journaling as well.
My main site aaronminard.com holds the most up-to-date history of this trip as well as any tentative plans. All plans made, including both locations and timing, are subject to change depending on what I feel like. This information is provided only for the curious.