We had a 23.83 pound turkey this year, free of charge.  The thing was huge.  It hardly fit on the turkey platter and didn't fit into the baking dish that turkeys are cooked in normally.  We left a leg hanging out and baked it that way.  Check this thing out: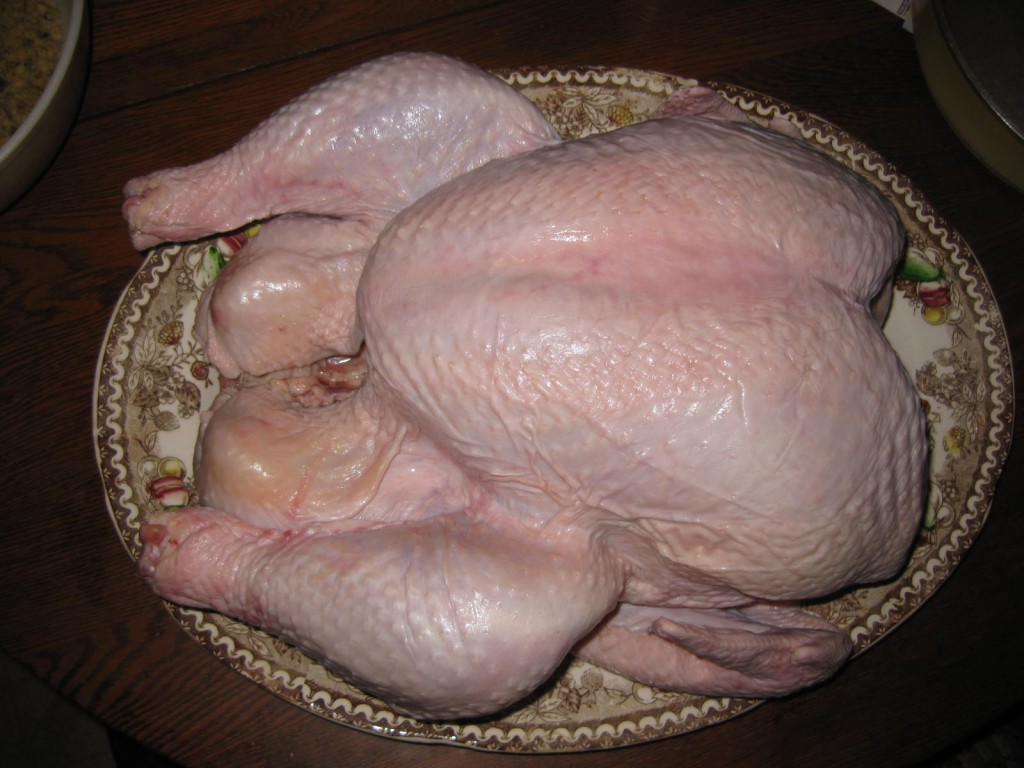 Clearly that won't mean anything to anyone since you don't know how big or small the platter is.  I tried to take a picture with my hand for scale:
This, or course, is only slightly better.  You may not know how big my hand is, and I realize now that the whole turkey isn't even in the picture.  The bottom of the leg is farther down, off camera.  But, you can pretend you know how large my hand is.  I wear Large gloves and my shoe size is US Men's 11.  The point is it was really big.
Lastly, I have a picture of the gross part.  The neck hole looked like a… you know what? You decide what it looks like.  I think the skin stretched so it isn't quite as funny as when we first un-bagged it, but it is still vaguely discernible: