NOTE: to see the rest of the photos from Dolly Copp, see this post.
Friday morning, June 5, 2015, I drove from Johnson, VT to Gorham, NH where Mt. Washington auto road and the Dolly Copp Campground in the White Mountain National Forest are. After a beautiful drive despite the impending threat of rain, I arrived in Gorham in the early afternoon. It was foggy and I didn't really have a view of any of the peaks. I drove past the Ranger Station and stopped to check in about the area and grab a map. Then I decided to see what the Mt. Washington Auto Road looked like. Upon arrival at the base lodge, they showed me the camera at the observatory and the view was clearly about 5 feet.
So I decided to wait until the next day for the Auto Road and checked out the campground. With 194 sites, the campground is much larger than any other National Forest campground I have been to before (10 sites max previously). It was also more expensive at $22, but once I arrived it was clear that the cost was from all the upkeep on 194 sites.
There was no attendant at the gate when I arrived, but I had reserved a space and drove out to it. I was happy to find that was actually pretty well secluded and far back from the road. It's always a gamble when you randomly pick a spot in an online reservation. So, I got set up.
After I set up, I went back to the gate to check in and found the caretaker for my area. He recognized my Amateur radio license plate and we chatted about the area. Then I went back and did a quick walk on the hiking trail that starts in the camp. I didn't want to go too far up that trail but I got a feel for what those woods looked like. Surprise, they looked like woods!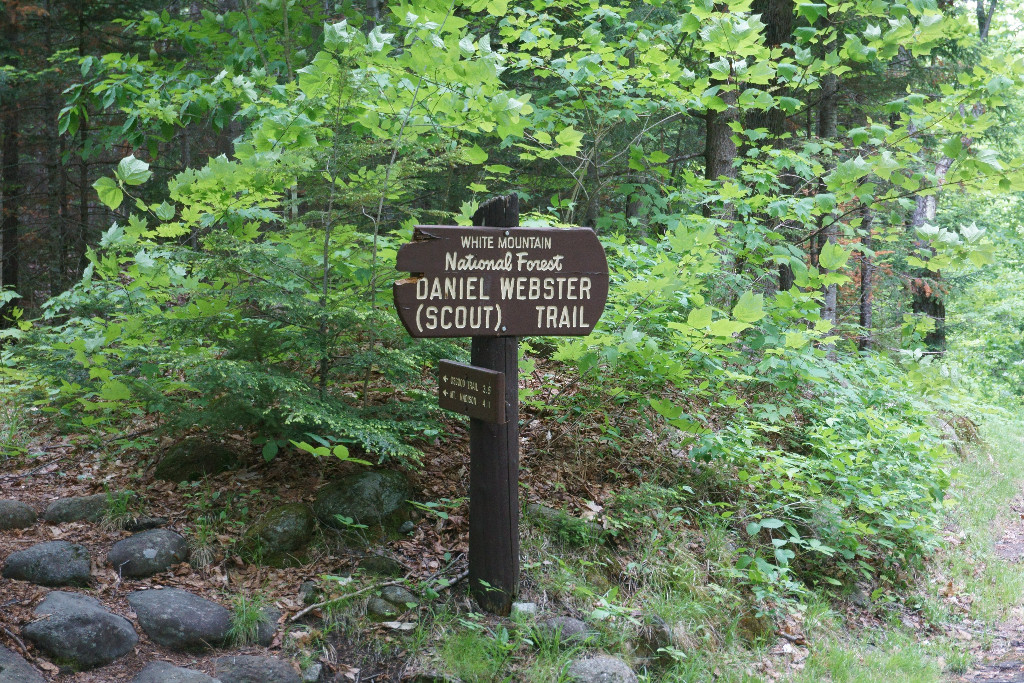 At this point it was early evening so I went back to the camp and started some dinner. Then went to bed. And of course, I woke up in the middle of the night to the sound of rain. It was pouring down.
To see the rest of the photos from Dolly Copp, see this post.