Note: to see the full gallery of photos from this trip, see this post.
On Friday June 5, after my visit with Ronnie and Amanda there was still some good daylight. And from the looks of it on the ground, the fog had pretty much cleared all the way at the tops of the presidential mountains, including Mount Washington. So I headed back to the Auto Road entrance and went inside to ask about taking a ride up.
The minimum load is 2 people for one of the "stages" to take a run up the mountain, so I waited for the next group to join. I sat outside and warmed in the sun, while getting a few shots from the base lodge.
After about 20 minutes I was able to join in a group that filled one of the vans with me in the front. So we were off! The ride is about a half hour up the road with a few stops along the way. The driver did a good job with the guided tour. I was definitely interested in what he had to say, which mainly consisted of history of how the mountain formed and descriptions of what we were seeing and why. It is pretty interesting how there are different climate zones along the mountain, with the top being sub-arctic climate. In the half hour we drove about 8 miles and up 4,618 ft. As the driver spoke, I snapped a few shots.
If you look real close in the about shot, you can see the rocky outcrop of Imp Face on the left side of the shot. I was there in the morning and it was too foggy to see anything. It would have been a great view at this point in the day.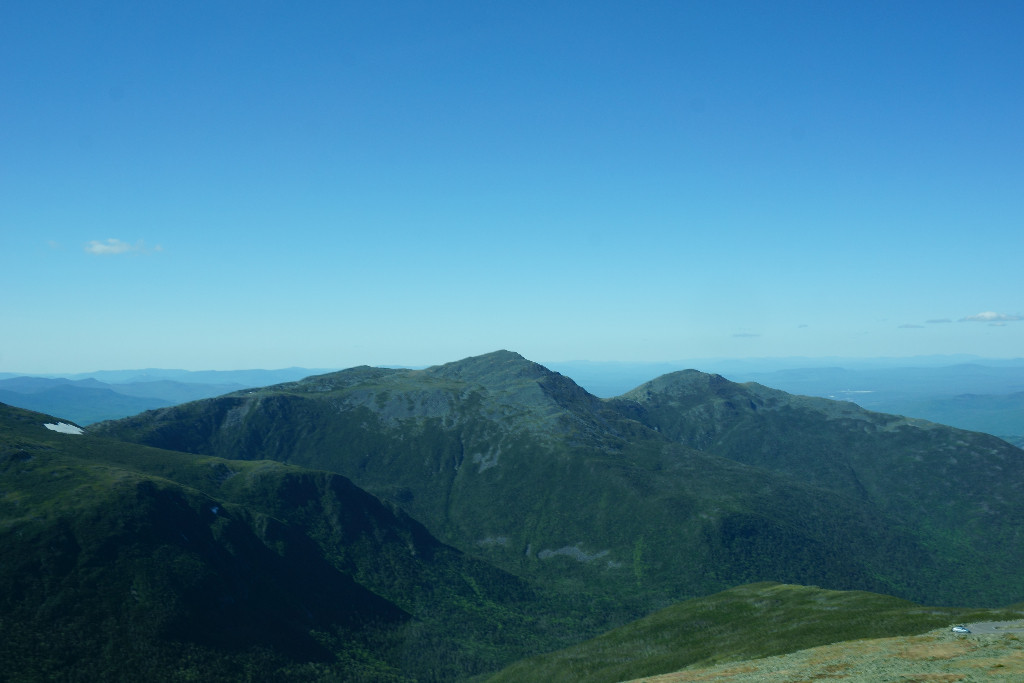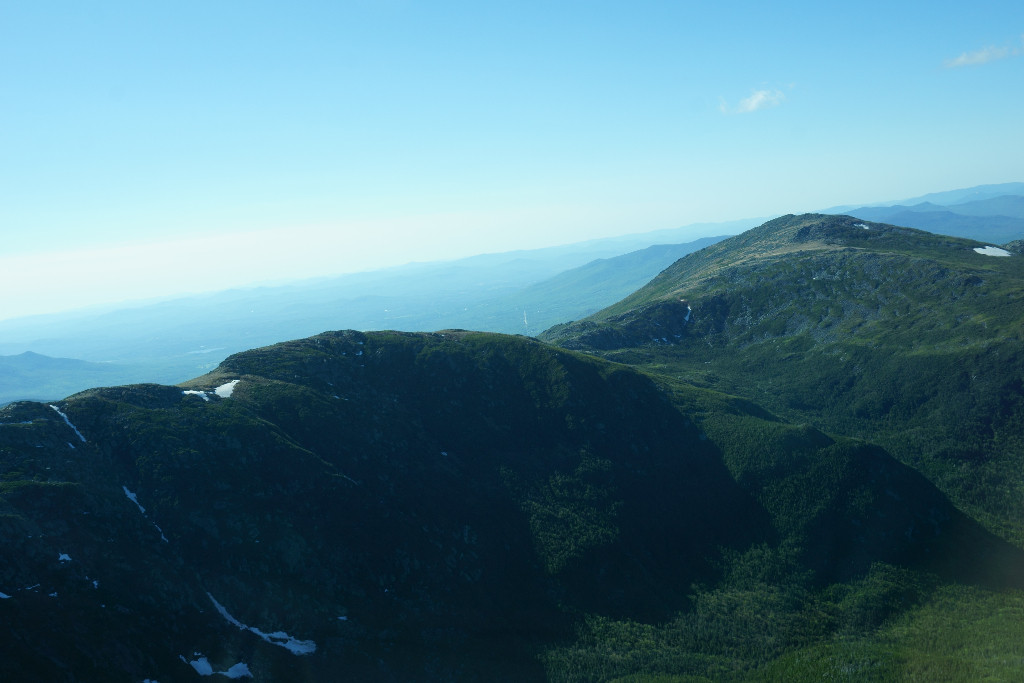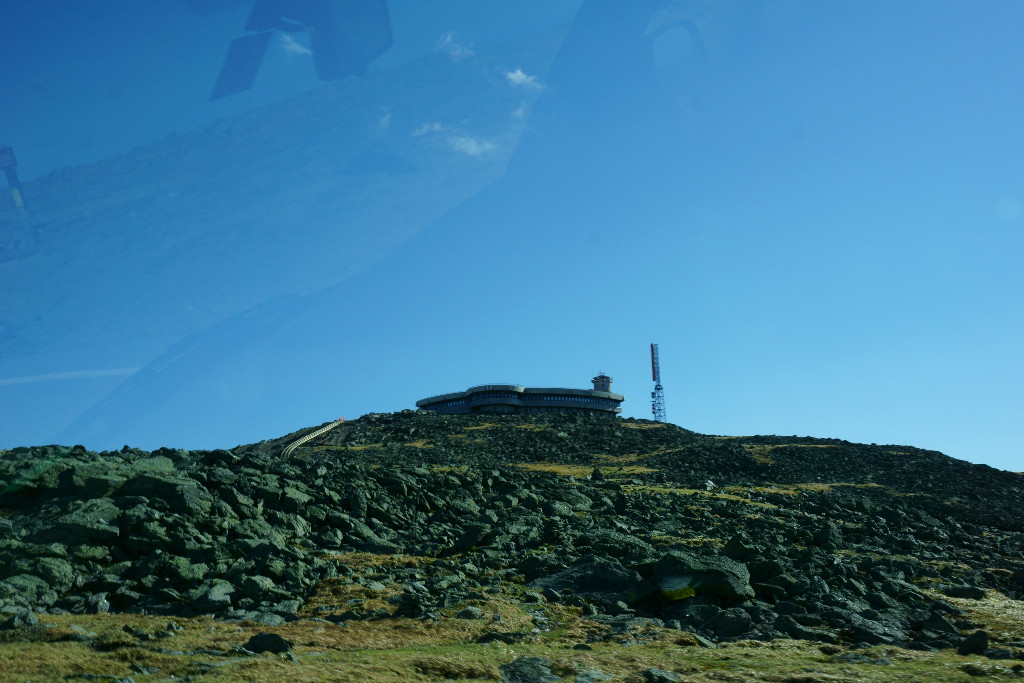 When we made it to the top, we had an hour to walk around and check things out before we went back down. Part of that included walking the final 15 feet up to the actual summit of the mountain, marked with a path and a sign. One of the neat things at the top is that there are no trees anywhere because they can't grow up that high. So in order to mark the hiking trails, rather than marking trees like they do lower on the path, there are piles of rock called cairns. I also found the buildings fascinating especially with the measurement equipment and the radio communications equipment.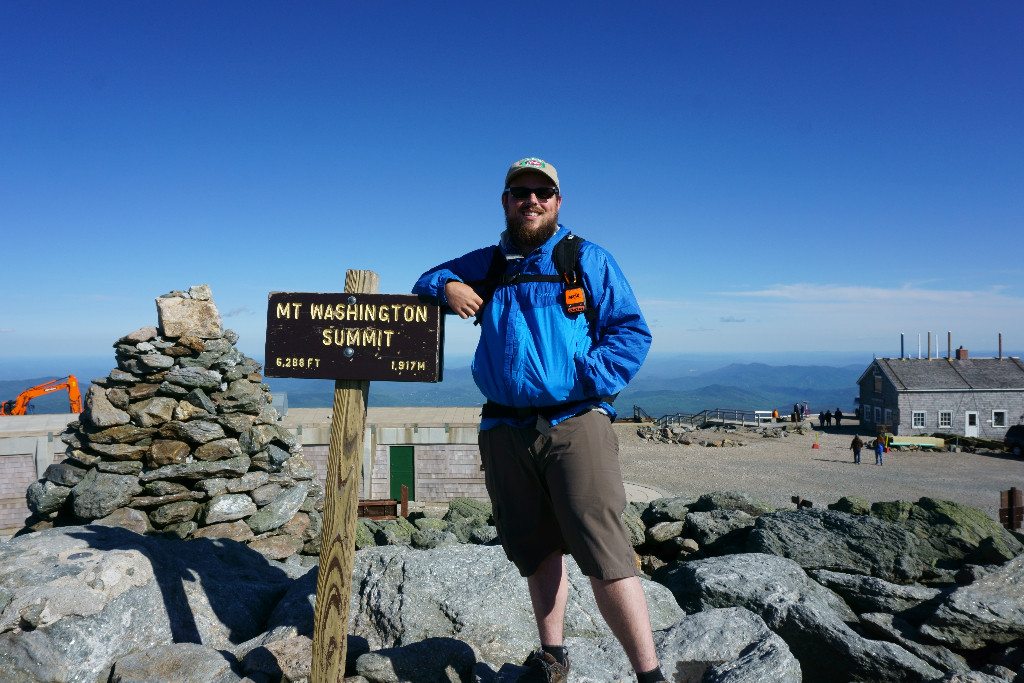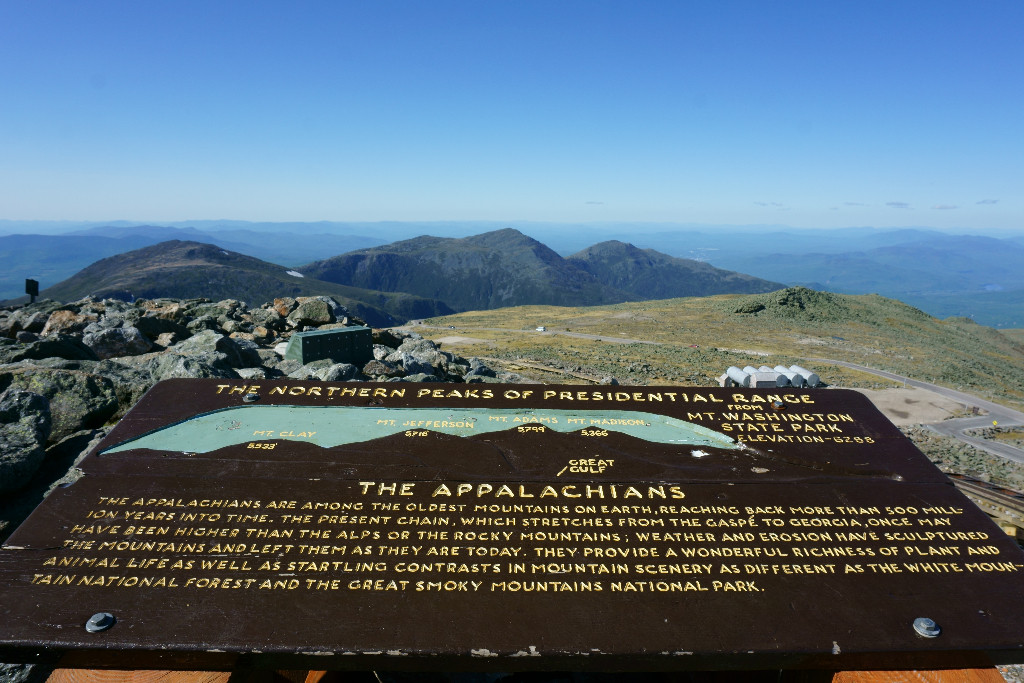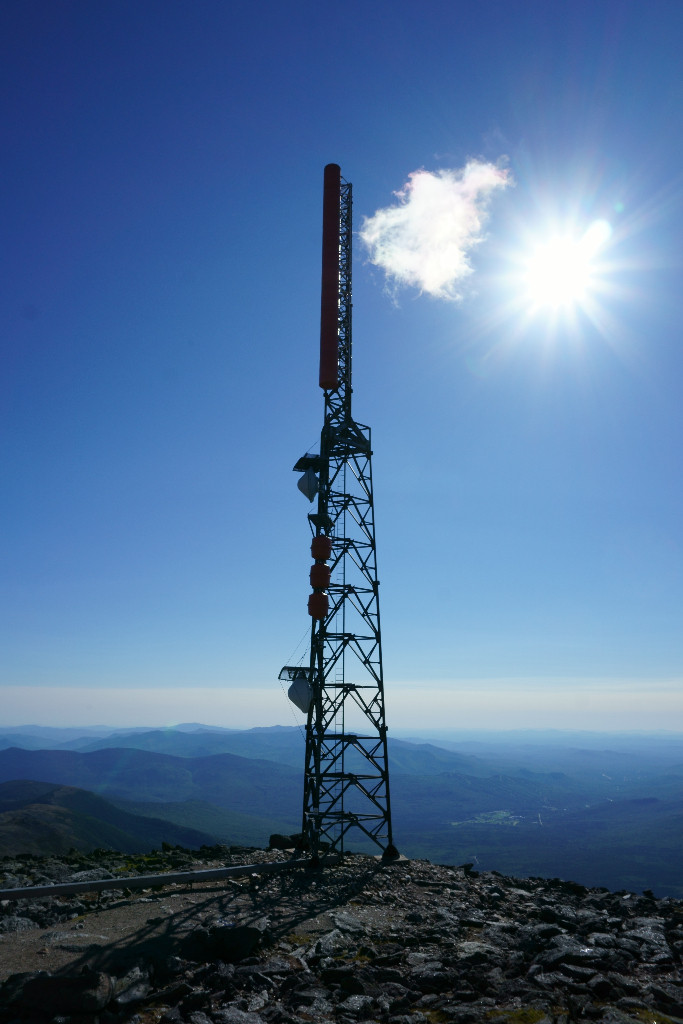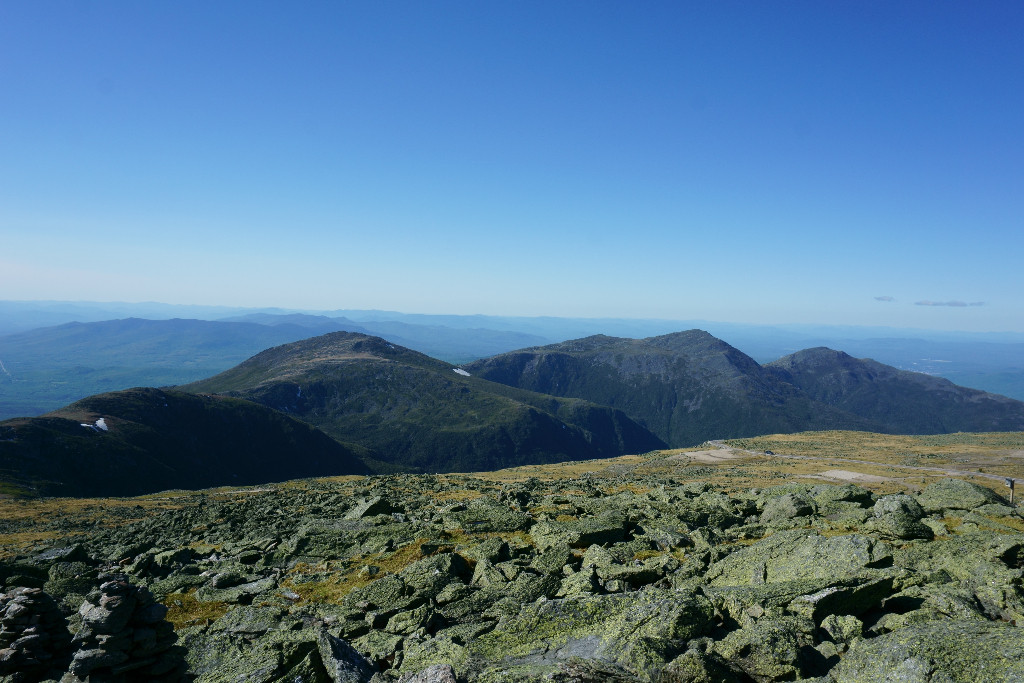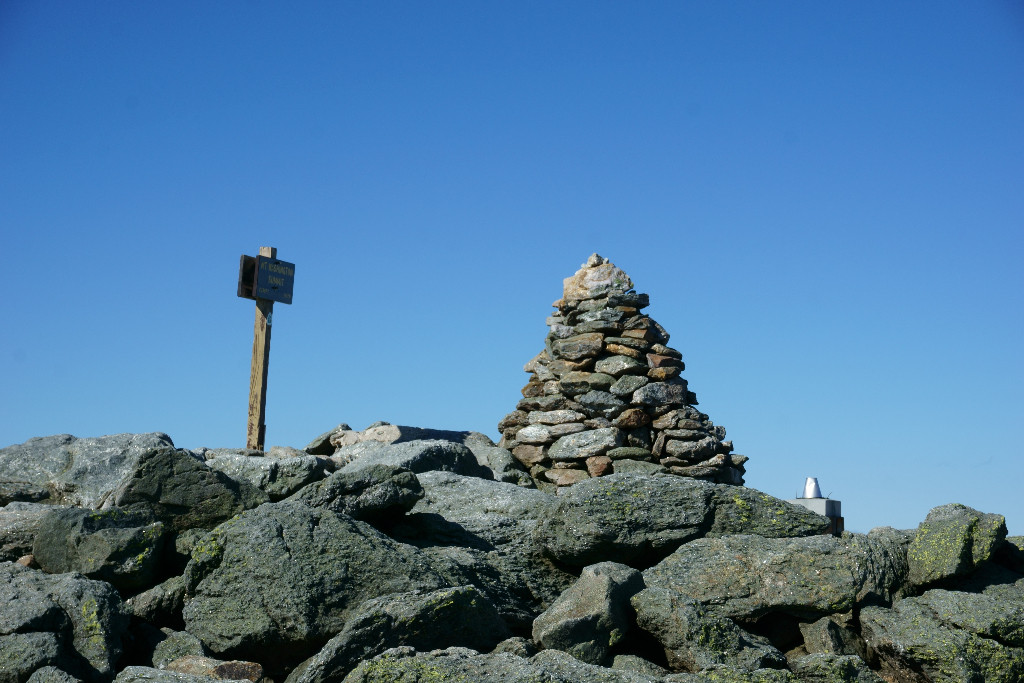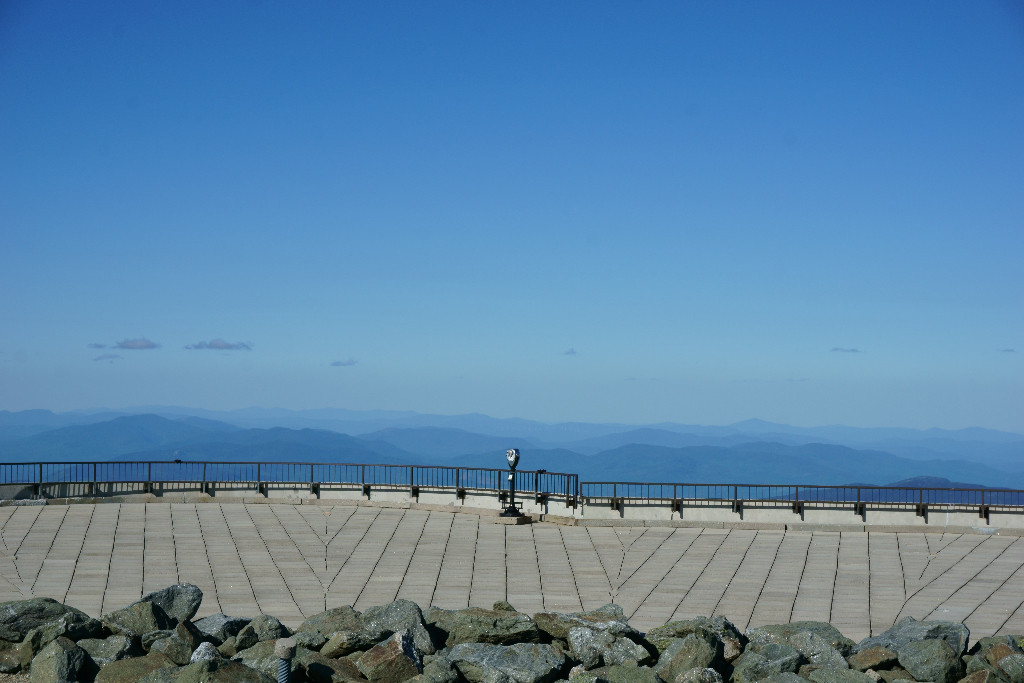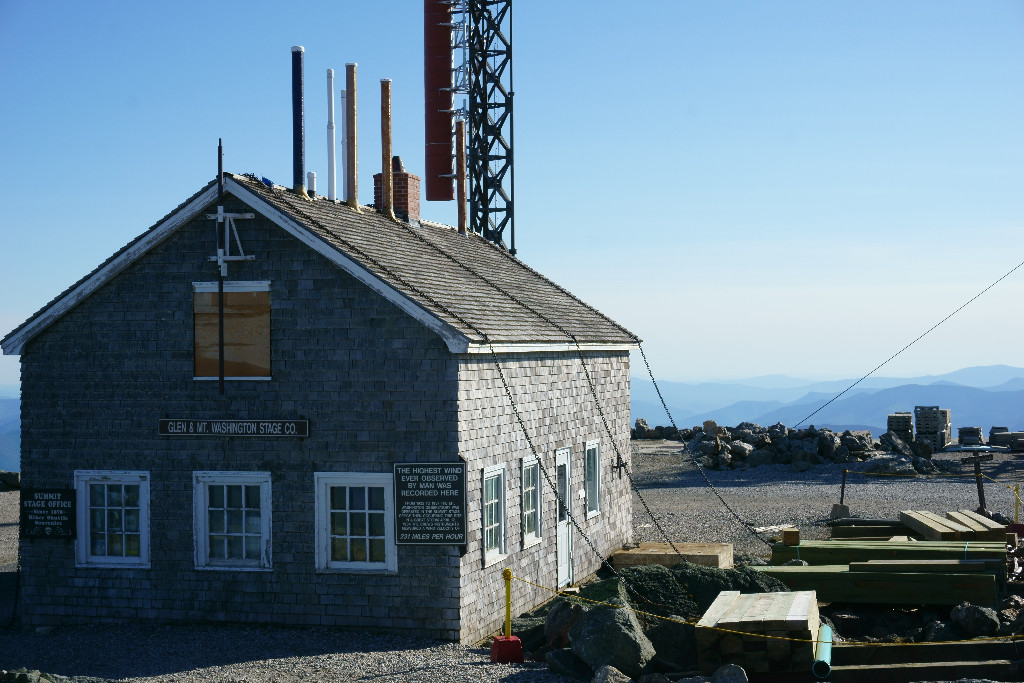 In this last shot, you can see both the base of the auto road where we left from, and Imp Face if you look hard enough.
Then after the hour at the top, we went back down. It was about the same time down and the driver talked about some more stuff, but really I was interested in the road itself.
We made it! I went back to Dolly Copp to get ready for bed.
You can find the rest of the photos here.