On Sunday, June 7, I woke up in Dolly Copp campground to a beautiful morning. After breakfast and coffee I cleaned up camp and hit the road, this time back north.
I was headed to visit a friend from High School, Elysia, and her boyfriend. She is in a little town in New Hampshire about an hour north of Mt. Washington. We hadn't seen each other for 9 years since high school, and when I arrived it was a welcome reunion. We chatted for a bit and shared stories of the past 9 years. Elysia suggested that we go to do a local hike in Dixville Notch, NH that she loves called Table Rock and so we were off.
The three of us piled in a car, grabbed some sandwiches for lunch at the top, and headed out. It was a short drive and then a relatively steep hike but much shorter than Imp Face I had done the day before. We were chatting the whole hike so I didn't take out the camera until the top, but it was a pretty rewarding climb.
First you arrive at a little "overlook" where you can see the formation called Table Rock. From here it was a slight hike back down and to the left from this vantage point, then a climb up onto the rock.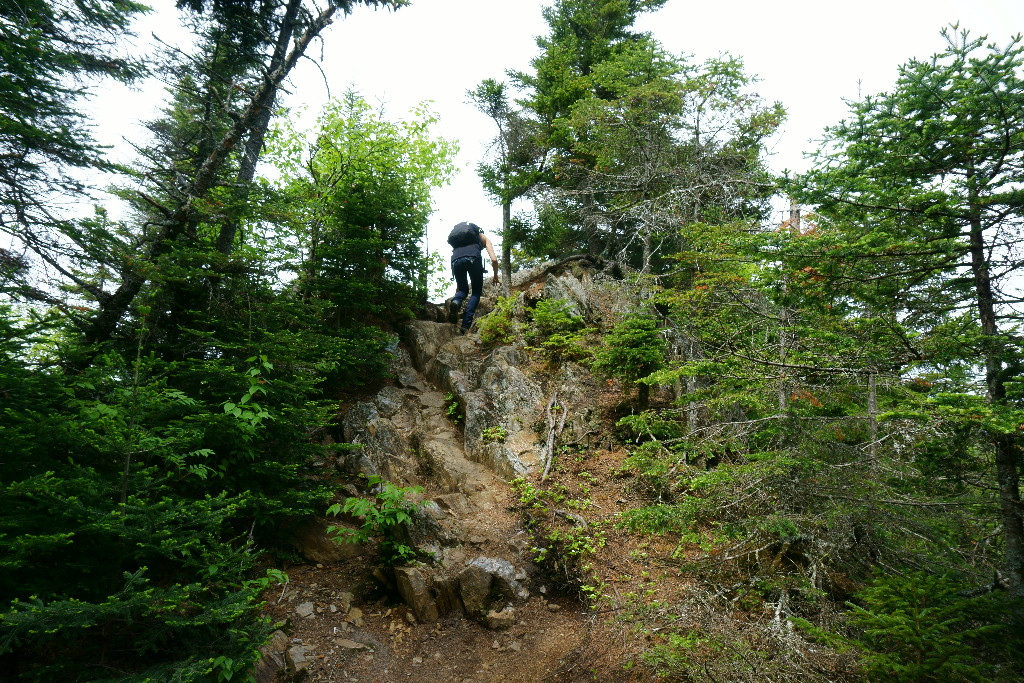 Once you climbed up the top, you can see the drops off both side.
This climb is right next to a place called The Balsams Resort. It looks like an old castle to me. It's closed currently and I gather it's a big deal in the area as it employed a large number of people in the town.
After lunch we made the hike back down and drove a very short distance to a pull-off just below Table Rock. From here we got a good vantage point of where we had just been.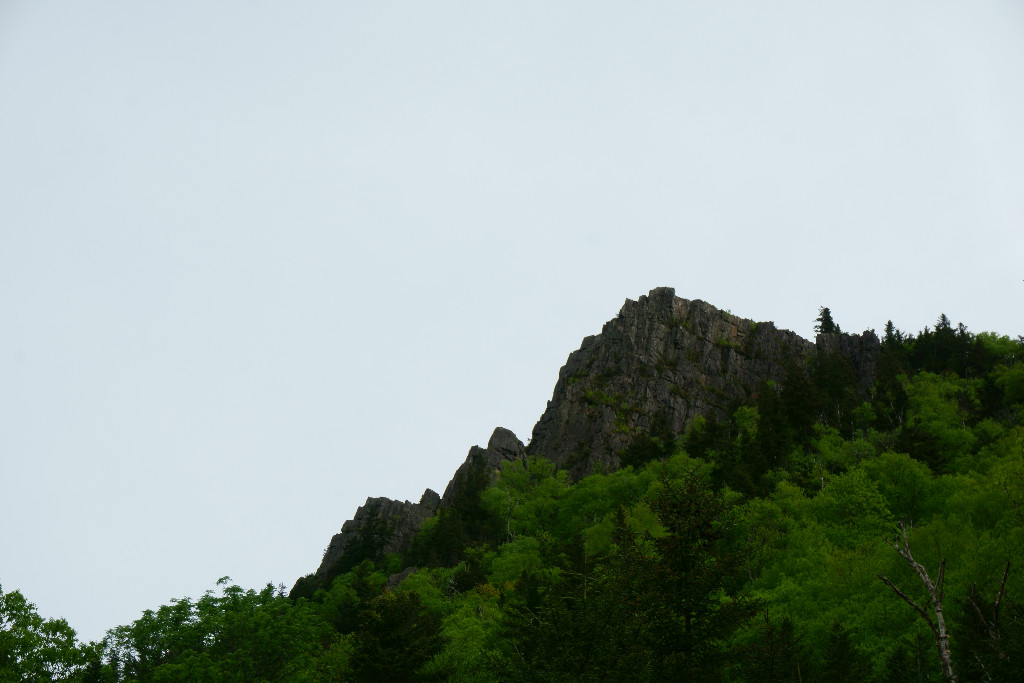 After such a rewarding hike we went back to their place and hung out. Kyle cooked an amazing dinner and Elysia taught me some beginners drums. We listened to some Piebald and kept catching up. All in all, a great visit.
In the morning I had a long drive ahead of me, so I woke up with Elysia when she needed to go to work. She brought me to a stellar breakfast spot called Mostly Muffins and I gave her a ride to work. Then I headed out to continue my journey as she headed in to work for the day.
I had a really great time hanging out with both of you, Elysia and Kyle. You put me right at home and showed me a great time and I would love to come visit again as soon as I can.  Stay in touch, stay classy.